Events List 2018
A list of what's happening in the park over the coming months!
---
All Events are Free to attend!
Norman Re-enactment 
On Sunday 1st July – 10.30am Start
Sunday July 1st , 10.30am
The Park will echo to the sounds of swords and shields, but don't worry  – they're quite friendly
A chance to see history as you've never seen it before! 12th century re-enactment society Historia Normannis will be bringing the world of 900 years ago back to life for the weekend. Combat displays, humorous historical presentation, demonstrations and much more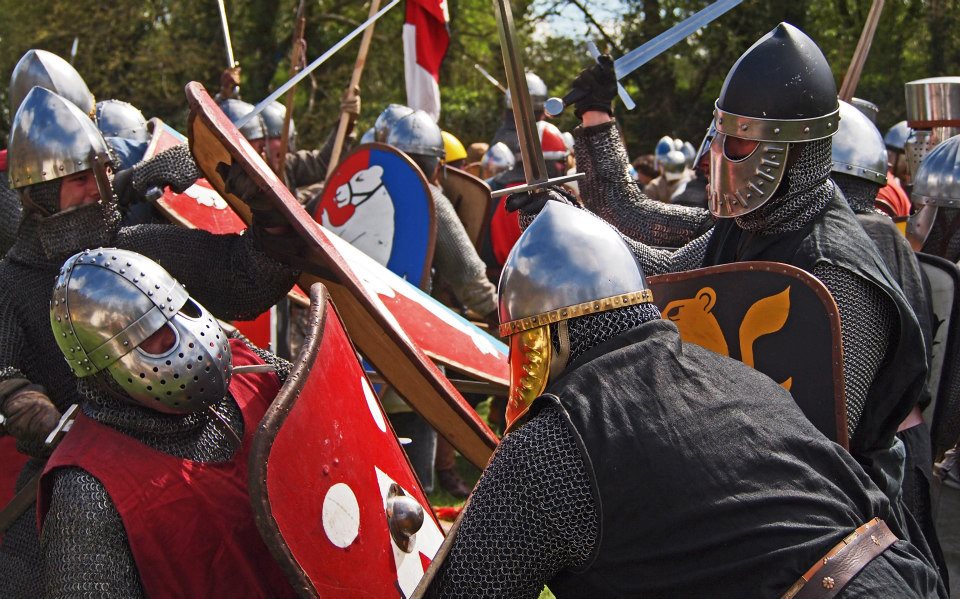 MAGIC DAY
Saturday 30th June  – 12pm start
Calling wizards, witches and all things magical to Happy Mount Park's spectacular Magical Day. With Broomstick training – Magic lesson to teach you how to fly like witches, how to stop and park your broomstick. There will be some wonderful prizes for the best dressed magical characters in the fancy dress competition, take part in our craft workshops and prepare to be transported into a magical world of make believe with children's magician.
PIRATE DAY
Saturday 14th July – 12pm Start
Ahoy there me hearties! Ye pirates command your presence in your best fancy dress! The Best dressed adult costume will receive 10 pieces of gold (£10) and the best dressed children's costume will receive a fantastic prize. Competition will take place at 2pm. There will be a golden casket treasure hunt, pirate craft workshops, birds of prey, abracadabra children's entertainer and lots more pirate activities throughout the afternoon.
Family Fun day
Saturday 18th August – 12pm Start
A great event to put in the diary. With lots of fun for young and old with competitions and family fun. Please see our website for more details of this event.
DINOSAUR DAY
Saturday 8th September – 12pm Start
Have a roarsome time this September at Happy Mount Park! Can you find the dinosaur image hiding in the park, follow the dinosaur foot prints, find the dinosaur and learn some interesting facts! Take part in the dino dig and get your hands dirty searching for fossils, once you've found the fossil you will receive a dinosaur egg to decorate at the craft workshop.  There will be a children's dino derby at 2pm not to be missed. Come and see the birds of prey and all are welcome to boom, shudder and shake at the dino disco.
All Events Funding and Organised By Happy Mount Park Catering Ltd.
On inclement weather events will take place in the cafe. For Further Information please contact us on 01524 401140 or use the contact form here.